Company Blog
Benefits of Finding a Provider Through MEDtegrity
Posted by MEDtegrity on Mon, Apr 20, 2020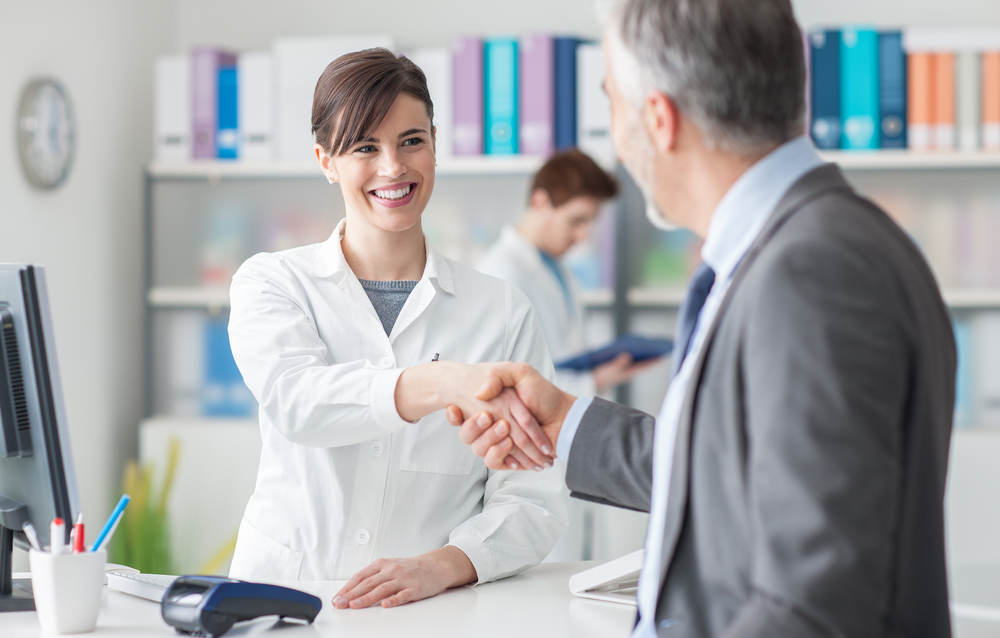 There are many benefits to using MEDtegrity to find the medical linen and uniform partner for your medical facility. When you go through MEDtegrity for your medical linen and uniform needs, you're choosing from the best of the best.
For a fuller idea of what getting medical linen and uniform services through MEDtegrity will do for your medical facility, keep reading!
Accredited, Certified, Safe Medical Materials
Choosing the right provider of medical linens and uniforms is essential for the long-term effectiveness of your facility. With patient health on the line, your linen and uniform provider should do everything they can to ensure safe products.
Every provider in MEDtegrity's network has proven attentiveness to the many factors that can compromise medical linens. They've proven this not just through decades of reliable service, but through industry-recognized accreditations and certifications.
HLAC Accreditation
Many of our members have the Healthcare Laundry Accreditation Council's badge of approval. What HLAC Accreditation means is that they've passed rigorous, third party examinations and product testing. It also means they have demonstrated:
Adherence to governmental mandates for cleaning, handling, processing, and transportation of healthcare textiles.
Compliance with OSHA's Bloodborne Pathogens Standards letter.
Implementation of employee safety and health-minded practices.
Effective training methods for all employees.
Industry practices that provide their customers with quality materials in the quantity they ordered.
Commitment to excellence in meeting the highest industry standards.
TRSA Hygienically Clean Certification
The TRSA Hygienically Clean Certification is also an acknowledgement of a medical laundry facility's consistent performance and quality. Like HLAC Accreditation, the TRSA Hygienically Clean Certification is awarded only to facilities that meet strict standards of quality and practice. Many of our partners possess this coveted designation. The confidence that comes with business with them can be yours.
What Does "Hygienically Clean Certified" Mean?
When the materials of a facility are tested and approved for TRSA's Hygienically Clean Certification Badge, it means they're "free of pathogens in sufficient numbers to cause human illness."
Assured Quality Service
Few things are more frustrating than an unreliable provider of your medical linens and uniforms. Deciding your next partner through MEDtegrity comes with the benefit of assured quality service.
On-Time Delivery, Always
In order to join our list of providers, all applicants must prove superior customer satisfaction, quality materials, and consistently reliable delivery. 97% of their deliveries need to be proven to have arrived on time if they want to be considered.
Well-Stocked Inventory
If you're going to enter a years-long contract, your provider of medical linen and uniforms should have every material that you need. When you get your provider through MEDtegrity, you can rest easy knowing your needs will be taken care of.
Contact MEDtegrity Today for Effective Medical Linen and Uniform Service Tomorrow
There's no reason to risk the health of your patients and the effectiveness of your practice by hiring an inferior linen and uniform provider. For accredited, certified, and trustworthy medical linen and uniform partners, find them through MEDtegrity's portal.
Call us today! Above all else, we are here to support you. We can be reached by phone, (888) 893-3334, or contact us here. Don't forget to ask about a free quote for service.