About Us
Hygienically Clean. On Time. Reliable.
With the nation's largest network of HLAC Accredited & Hygienically Clean laundry facilities, we provide healthcare laundry services that meet the highest standards for quality and infection control!
Who We Are
MEDtegrity is a national network of independently owned medical laundry facilities that provide linen and uniform rental services to the healthcare industry. We're the largest independent network of HLAC accredited laundry facilities in the U.S., serving over thousands of facilities daily.
Whether your business needs surgical gowns, lab coats, sheets, surgical towels, or patient gowns, MEDtegrity can supply and service everything from a single facility to a national network of locations throughout the U.S.
Any business can be highly conscientious about the sanitation of their work practices and need reassurance these do not contribute to human illness. TRSA's Hygienically Clean certification helps achieve this objective by ensuring textile products laundered for industries across the economic spectrum meet key disinfection criteria. Learn more here!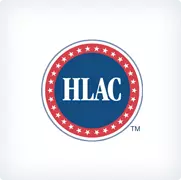 "The Healthcare Laundry Accreditation Council (HLAC) is the authority on laundry standards for the preparation of hygienically clean, reusable healthcare textiles." Defining everything from physical design and ventilation to equipment maintenance, work flow, hazardous materials, pharmaceutical waste, equipment, contingency planning, employee safety, and more. HLAC standards provide the definitive criterion for processing reusable textiles for use in healthcare facilities.
While not all MEDtegrity facilities are HLAC compliant, MEDtegrity is the nation's largest HLAC accredited network. Learn more here!
Healthcare Laundry Expertise Assures Product & Service Quality
Each of our members is independently owned and operated — and the owners are directly involved in every market.
97% on-time delivery rating.
Computer-controlled wash formulas.
Broad product lines specialized for healthcare, including patient apparel, scrubs, jackets, lab coats, surgery, and environmental products,
Straightforward, accurate, and honest invoices.
Servicing surgical centers, medical practices, and all types of outpatient facilities.