Company Blog
How to Make Your Medical Practice More Child-Friendly
Posted by MEDtegrity on Fri, Feb 01, 2019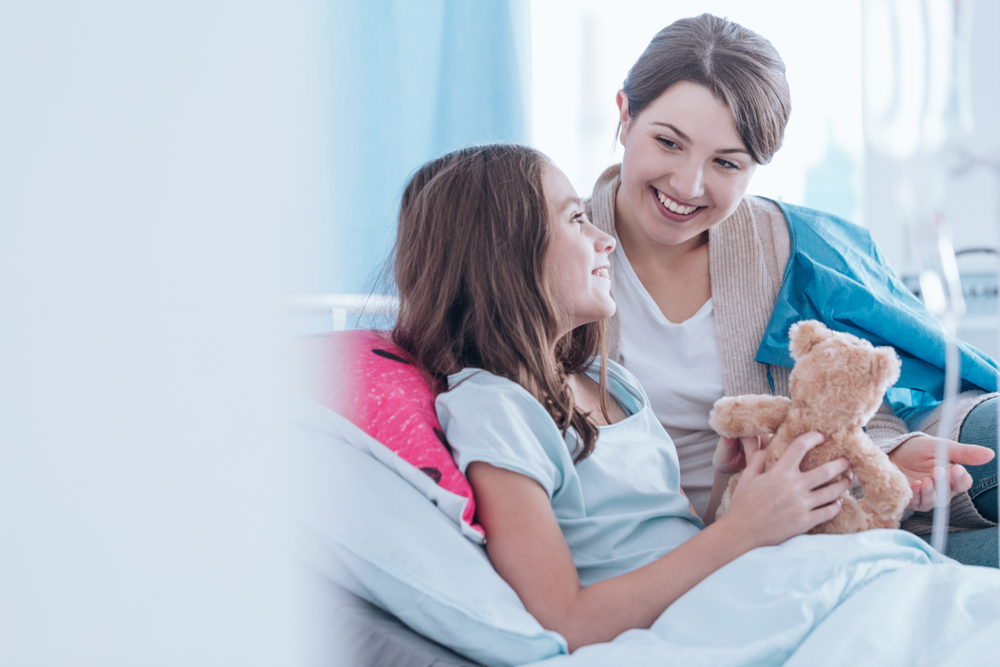 Young patients might easily be some of the pickiest and trickiest demographic to please. When it comes to child-friendly healthcare, you are not only dealing with sick, impatient, occasionally fussy children, but you are also faced with the challenge of worried, overworked, and stressed-out parents.
How well you equip your medical practice to deal with children can make all the difference between complete patient satisfaction and losing valuable clientele.
In creating a child-friendly healthcare facility, there are three major concerns that you might need to address:
It is imperative to ensure that anything you incorporate into your facility and the services you render are mindful of these concerns. How do you maintain hygiene in your facilities? Are your kid-friendly additions engaging to your target audience? Are they safe for kids of all ages? Are you communicating well with both children and their parents?
Medical literature has a lot to say about how to effectively communicate with pediatric patients and their parents and primary caregivers. But there are also a ton of things you can do to improve the physical space that you provide to your younger patients.  
How to Make Your Medical Practice More Child-Friendly
Your healthcare office is one of the first places where you can make better adjustments to accommodate this special demographic better. Here are some tips that are suitable for use across a variety of medical practices:
Create intended spaces for children. Children have unique needs that cannot be addressed by the same solutions as adults. These spaces should make your younger patients' waiting time less stressful. Equip these spaces with good distractions for children – television sets, toys, books, chalkboards, little tables and stools, foam floors, etc.
Design your interiors with children in mind. Kids have wilder and more far-reaching imaginations than adults, and it only takes the right room design to keep them fascinated for hours even through grueling doctors' visits. There are many themes and color combinations to choose from as far as child-friendly healthcare practices are concerned: think fairy tales, superheroes, sports, etc. It can be as simple as a mural or a wallpaper choice or as elaborate as actual installations.
Provide children with opportunities for activities. Idleness is almost always the biggest reason why kids end up antsy and impatient. Providing toys, activity sets, books and other similar things in your kids' corners will not only keep these young ones occupied but will ease some of the parents' burden of keeping their children happy. With distracted kids and relaxed parents, you are ensured a smoother, less stressful environment for your patients.
Design your waiting room to be comfortable and accessible for parents and children alike. The comfort of the children should not be your only concern when designing a child-friendly healthcare practice. You should also consider the parents' comfort and welfare during these agonizing hours. Instead of hard, metal stools and benches, opt for softer, more relaxing pieces of furniture. Provide storage spaces where parents can put their things (like bulky diaper bags that weigh as much as small children and often occupy seat space equivalent to another human being) and stretch their legs. Some kids may not exactly feel like going to the play area but that should not mean they should be stuck in the same comfortless pieces of furniture in your waiting room. Add cushioned foot stools, charging ports, beanbag chairs, etc.
Create a treatment room design that will feel less like an isolation room and more like a haven for children. Expand your child-friendly healthcare space to the treatment rooms. Instead of sterile white walls and linens, add an element of whimsy and fun to your decor. Use linens with interesting and kid-friendly designs, add a focal wall with murals, and never forget an assortment of toys.
Incorporate professional apparel that's appealing to kids. Your child-friendly healthcare space should not start and end with your interiors: your apparel should also be appealing to them. This allows for kids to relate with you and your staff more easily, trust you more quickly, and be more comfortable in your presence.
The great news is, you don't have to break the bank in order to achieve a completely child-friendly healthcare facility. A little mindfulness of your patients' needs and welfare and a dash of creativity go a long, long way. Which of these tips resonates the most with you and which ones are you most eager to try in your own practice?