Company Blog
What Fabrics Are Best For Your Medical Facility's Pillowcases?
Posted by MEDtegrity on Thu, Aug 01, 2019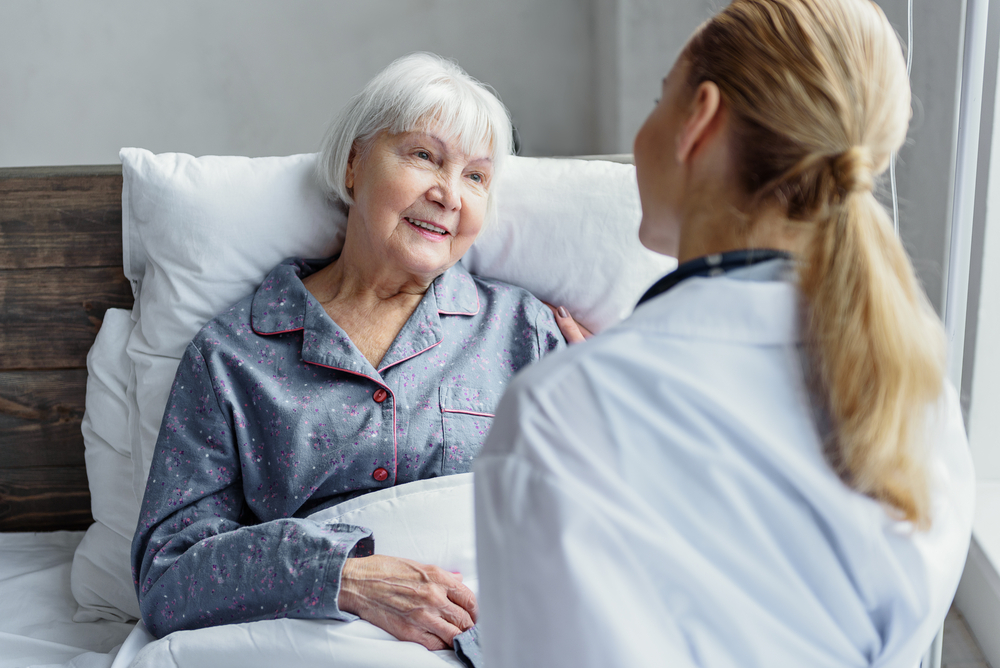 When a patient uses a hospital pillow, they want comfort. When a healthcare worker provides a hospital pillow, they want durability. Is it possible to have both and make everyone happy?
The answer is yes! 
The fabrics used for your medical facility's pillowcases can make a big difference. Even if your pillows are fluffy and high quality, the wrong pillowcases can make for an uncomfortable experience for both patients and employees.
So What Works Best For Everyone?
Medical linens can be made with a variety of fabrics, so how do you know which one will work best in your facility? The key to figuring this out is to address the needs of your medical business. 
Some questions you should ask yourself include:
Is this fabric comfortable for patients?

Will this fabric stay strong and durable through multiple uses and washes?

Is this fabric affordable?
Cotton and Polyester Blended Fabrics May Be the Answer
When it comes to pillowcases, a cotton and polyester blended fabric is a great choice. Both cotton and polyester have benefits that, when combined, provide a comfortable experience for everyone involved. 
Here are some pros and cons to making the switch:
Pros of switching to cotton and polyester pillowcases:
– Cotton is an extremely breathable, comfortable fabric, but it has the tendency to rip easily. Combining it with a strong man-made fabric like polyester helps make it durable for longer. That means, you get the best of both worlds!
 – Cotton and polyester blended fabrics are affordable. According to the World Trade Organization, cotton and polyester prices have been on a steady decline. 
Cons of switching to cotton and polyester pillowcases:
–   Poly-cotton blends aren't great in hot environments or for use in outdoor areas.
– Additionally, even though you get some benefits of both, you miss out on each fabric's full benefits since you aren't using 100% of either.
The Pros Outweigh the Cons
Polyester and cotton blended fabrics are great for cooler, indoor environments like healthcare facilities. Even though you aren't using 100% cotton or 100% polyester and, therefore, not getting the full benefits of each fabric, you still get comfort and strength from both.
However, most importantly, you want to keep your pillowcases free from harmful pathogens that could spread from one patient to another. 
The proper handling, packaging and storage of pillowcases, sheets, gowns, and towels used in the medical industry matters just as much as the industrial washing and disinfecting cycles. There are requirements, standards and protocols that require a high level of understanding and technical skill in the field of medical linen services!
Poly-cotton fabrics or not, your facility deserves to be cared for by experts in medical linen care and maintenance! And with MEDtegrity, these experts are just a call away.
MEDtegrity is one of the nation's largest networks of medical linen specialists, helping bridge the gap between medical facilities and linen service providers. Get in touch with us today by dropping us a line or calling us at 888-893-3334 to speak with one of our consultants.