Company Blog
Medical Blanket Service Near You
Posted by MEDtegrity on Wed, Apr 19, 2023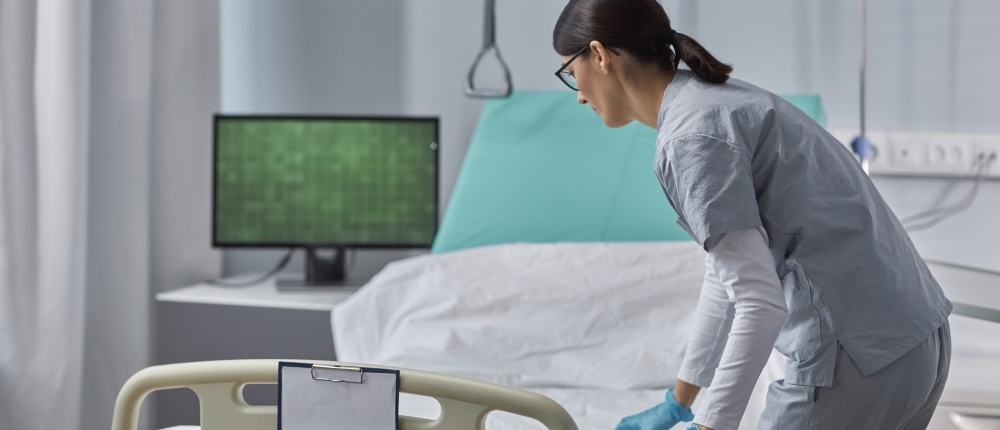 Do you have the right medical blankets for your facility? It might not be as straightforward as adding to cart! Before you jump into a contract with a medical blanket service near you, it's important to understand the qualities you have to look for in your products:
Comfort and Overall User Experience
This study shows how shifting to high-quality linens drastically improves patient satisfaction. It may even be a contributing factor to the overall quality of their perception of your facility. But what does quality linen mean from the patients' perspective? It sits primarily on comfort. Your healthcare linens, including and especially your medical blankets and sheets, should provide warmth. They should be smooth in texture and not scratchy. More than just lining the beds and covering your patients, they should be conducive to proper rest. After all, sufficient rest is essential to recovery.  
Durability
Another primary consideration in picking medical blankets is their durability. This is one quality that will be a defining factor in how far your dollar can go. You can only ascertain this by knowing what they are made of and how they were made. Is the fabric made for repeated washing? Are the seams finely stitched? How well do they hold on to stains?
Price
Determining what fair pricing means for your medical blanket supply can be quite tricky. That is why it is important to compare brands and manufacturing details (i.e., materials, construction, sizing, etc.) Additionally, it is just as essential to compare different suppliers to get the best idea of what to expect, what's ideal, and what's overpriced.
Is Outsourcing Medical Linens Better for Your Facility?
Knowing what to buy is only half the battle. You also need to know how to best acquire your supplies. If you're looking for the best balance of quality and cost-efficiency, outsourcing is well worth looking into. 
Here's why:  
Zero Upfront Cost.

Outsourcing from a medical blanket service near you is one of the best options financially. It gets rid of the need for large upfront investments. Instead of paying a massive sum for the bulk of your needs, you only pay for what you need for a specific period. That's not only beneficial to your cost-cutting efforts. It also makes high-quality medical blankets more easily accessible to your business. What you would have paid for by the thousands can be available to you for a fraction of that cost. If you're looking for long-term savings, outsourcing is the best way to go.

Zero Maintenance Hassle.

Running an on-premise facility is expensive. It is, in fact, more expensive than getting your medical blankets from a third-party service provider. Outsourcing not only saves you from the overhead cost of your linen maintenance. It also allows you freedom from the burden of running an entirely separate department, saving you from added expenses and headaches.

Zero Problems with Supply Stability.

Working with an established medical linen service provider near you also helps you secure your supplies. It allows you the flexibility to meet the volume of your linen needs. No matter your facility's internal situation, you can get the assurance of a steady supply of clean, reliable linens for your patients.
Find a Reliable Medical Blanket Service Near You Today!
MEDtegrity, America's largest network of top-notch medical linen service providers, can connect you with your next service partner! Call MEDtegrity today at (888) 893-3334 to get started. You can also fill out this form to get the Hygienically Clean service provider that you deserve.