Company Blog
Benefits of Medical Uniform Service Over COG 
Posted by paulahollis@medtegrity.us on Thu, Mar 24, 2022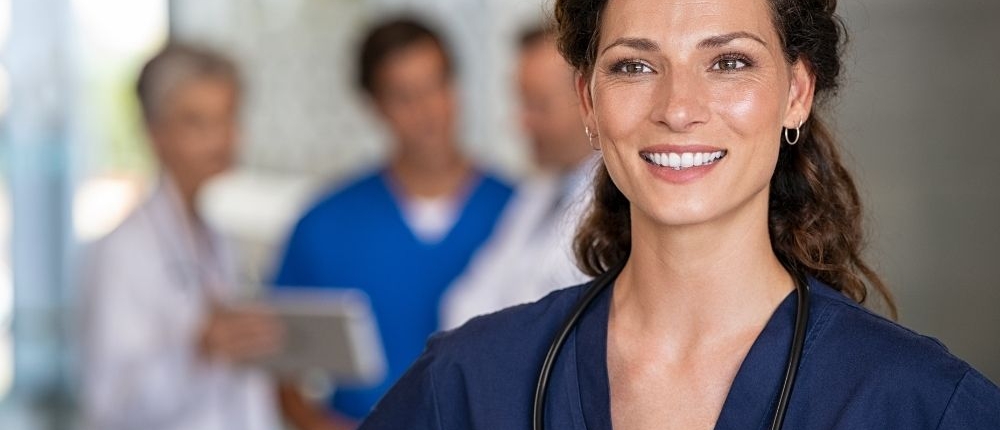 Do you still own your medical uniforms? If so, it might be time to make a change and reconsider the benefits of medical uniform service over customer-owned goods (COG).
The Problem with Medical COG
The best way to understand why medical uniform service is better for your facility is to do a breakdown of why owning your medical uniforms is problematic. Here are some of its biggest disadvantages:
Bigger Upfront Expense
One of the biggest issues that comes with owning your uniforms is the purchasing cost. It does not matter whether your facility is shouldering the cost, or your employees are. Buying them means having to pay for the full cost of the uniforms. And if you are going for higher-quality options that meet durability and wearability standards, it can get expensive.
Maintenance Requirements
Customer-owned goods also mean that the owner is solely and entirely responsible for their maintenance. And for medical uniforms, this is more than just the standard wash-rinse-dry cycle. Because medical uniforms like nursing scrubs can harbor infectious pathogens, they require a more elaborate disinfection process. And this is often beyond the capacity of regular, domestic washing machines. Maintaining them in an on-premise laundry facility is not a better option, either. On-premise laundry operations are far too often loaded with unnecessary and sky-high costs.
Quality Control
Besides hygiene requirements, uniform quality is one other important element in medical uniform maintenance. They need to meet certain standards for appearance, wearer comfort, and functionality. And all these responsibilities fall on the shoulders of the owner.
Replacement Costs
No type of medical uniform, owned or otherwise, can ever last forever. They reach a point where they are no longer reusable, whether naturally or through poor maintenance or mismanagement. Customer-owned uniforms, however, are at a clear disadvantage at this point. Replacing these uniforms means buying them at full cost.
If you're looking for convenience, cost control, and supply security, owning your medical uniforms is clearly not the best option. Enter: medical uniform service.
Why Medical Uniform Service is the Better Option for You
Professional healthcare uniform service offers you the best solution for your facility. No matter how big or small your uniform needs are, healthcare uniform service addresses every area of your needs with full convenience.
Here's what you can expect:
Supply Security.

Uniform service ensures the availability of all your uniform supplies, no matter how hectic your schedules are.

Better Uniform Maintenance.

The right uniform service provider,

one with the right accreditations

, ensures superior safety and hygiene for your uniforms. And all that comes without saddling your facility – or your employees – with the responsibility of keeping them clean.

Hassle-Free Quality Control.

Healthcare uniform service also comes with the assurance of expert quality control. No stain or damage goes unnoticed under the watchful eyes of healthcare uniform service providers.

Lower Uniform Costs.

Medical uniform service lets you bypass the cost of buying your uniforms without having to settle for lower-quality options. It also saves you from the cost and responsibility that come with running an on-premise laundry facility. And because everything is rented, you don't have to pay for the full cost of buying replacement uniforms, either! If the goal is to save up on costs, healthcare uniform service is absolutely the way to go!
Contact MEDtegrity Today!
Find the best medical uniform service expert for your facility today with MEDtegrity! Contact us at 888-893-3334 to learn more about how our process works. You may also reach out to us by filling out this form.