Company Blog
Medical Linen Services Guide
Posted by MEDtegrity on Fri, Mar 01, 2019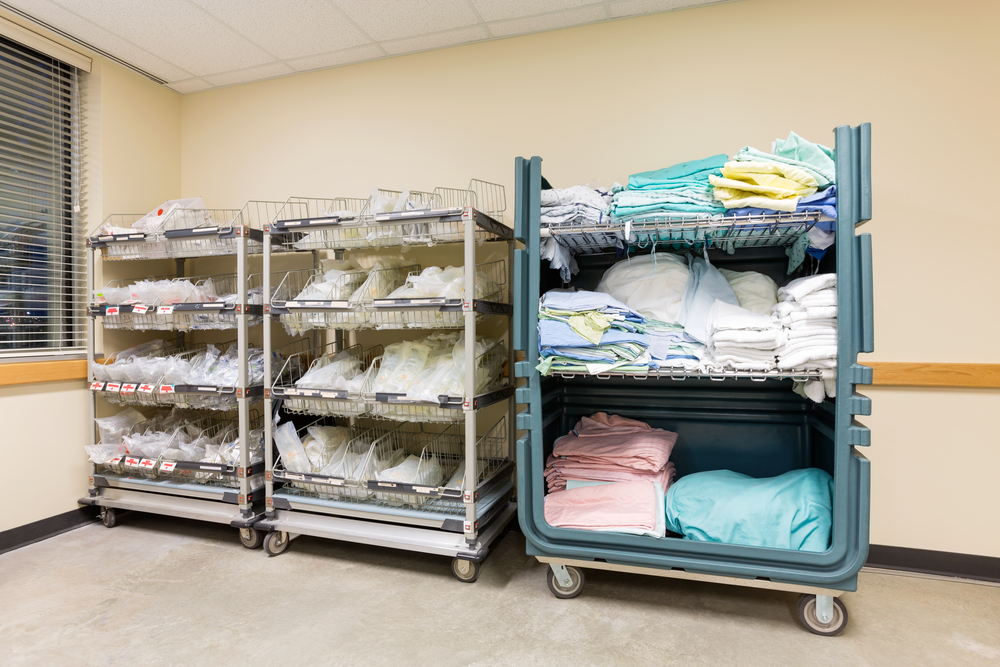 When it comes to commercial linen services, there's no doubt that nothing comes close to the pressure associated with and the stringency in standards required by medical linen services.
Any medical facility personnel can tell you as much. There is just so much at stake with medical linens, going far and beyond the usual spots and stains dealt with in other industries.
The choice you make regarding your medical linen services is what separates a steady supply of clean and safe-to-use linens from a massive cross-contamination issue at your facility.
But exactly how do you make a choice? What should you look for in a medical linen service provider? This medical linen services guide will break down the basics for you.
What You Should Expect from Your Medical Linen Services Provider

Specialization.

There are countless benefits to getting your medical linen services from a 

medical linen service specialist

. One of these is, of course, the fact that a specialist in medical linens has its services carried out by personnel 

specifically trained

in the special care and handling of linens used in the healthcare industry. This includes linens that may have been exposed to potentially infectious materials.

Excellent range of products.

A reliable linen service company with a large array of linen supplies means that you are more likely to have all of your needs covered by the same service provider, thereby maintaining a consistent quality for all your outsourced linens.

High-end facilities.

While better, higher-end equipment does not automatically equate to better-quality results for your linen maintenance, better equipment does tend to deliver more quickly and more efficiently. This, coupled with a staff of dedicated, highly-skilled personnel, means that you could not ask for a better service for your linens.  

HLAC Accreditation.

An HLAC accreditation is your most reliable safeguard against the spread of infection through your linens. This means that your linen service provider of choice complies with the standards set by the Healthcare Laundry Accreditation Council (HLAC) for the hygienic processing of healthcare linens. HLAC runs a tight ship and makes sure that their seal of approval goes only to facilities that pass their requirements on every front of operations: employee training, facilities and equipment, waste management, etc.

Hygienically Clean Certification.

Aside from an HLAC accreditation, a TRSA Hygienically Certification is one other seal you should look for from your medical linen service provider. The Hygienically Clean certification is granted to laundry facilities on the merits of their finished products, making sure that they only approve those whose washed garments and linens do not contain harmful amounts of pathogens. The certification is renewed regularly, your assurance of longer-lasting and consistent hygienic qualities.    

On-time deliveries.

Timeliness is always extremely important, but it's even more important in the medical industry. Work with a facility that not only has a reputation for on-time deliveries but can also offer you mitigating measures for certain scenarios that might cause delays. An accessible and dedicated account manager who will serve as the point person for all your related concerns will also prove to be very helpful and reassuring in this area.
Medical Linen Services from MEDtegrity

With so much at stake, it is only imperative that you opt for a linen service company that meets all these requirements and more. Look no further than MEDtegrity!
MEDtegrity allows you bigger, better options for your medical linen service needs as well as medical uniform and janitorial needs all geared towards the healthcare industry. With MEDtegrity, you can rest assured that all these aforementioned qualities are met and your needs are delivered, satisfactorily, accurately, and securely.
Explore your MEDtegrity options today! Call 888-893-3334 for more information or get started.