Company Blog
MEDtegrity Launches New Custom Website
Posted by MEDTegrity on Thu, Nov 10, 2016
It is with extreme enthusiasm that we announce the launch of our newly designed MEDtegrity website. After months of planning, designing and execution we are happy to announce that we have developed a site that reflects our brand's image and vision. Our new custom site is built with the latest technology designed to provide a great user experience to visitors across all devices and browsers.
As the largest network of HLAC Accredited and Hygienically Clean Healthcare Laundries, we understand the importance of healthcare laundry and wanted our new site to reflect this vision for excellence. Our new site provides the most up to date information on our organization, industry news, laundry compliance certifications, as well as the products and services we provide. There are also new sections that highlight success stories from several of our national and regional clients. We've updated our service area map too, which we can proudly say is the most comprehensive coverage in the industry.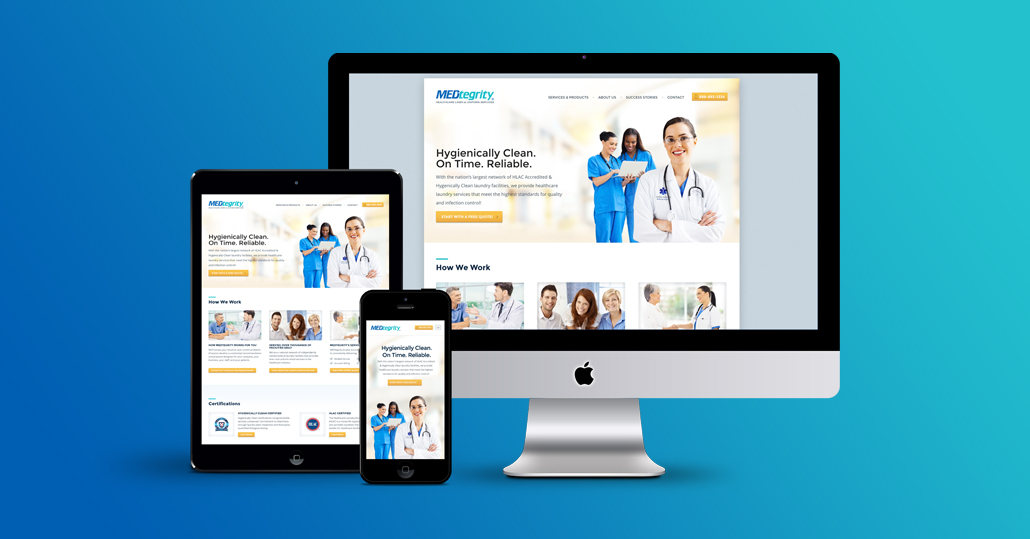 We would love to get feedback about your experience on our new site. If you have any comments or have questions about MEDtegrity, please contact us at (888) 893-3334.
About MEDtegrity.
MEDtegrity is a national network of independently owned medical laundry facilities that provides linen and uniform rental services to the healthcare industry. We're the largest independent network of HLAC accredited laundry facilities in the U.S., serving thousands of facilities daily. Whether your business needs surgical gowns, lab coats, sheets, surgical towels, bath towels or patient gowns, MEDtegrity can supply and service everything from a single facility to a national GPO.