Company Blog
Risks of Unaccredited Healthcare Linen Services 
Posted by MEDtegrity on Sun, Sep 12, 2021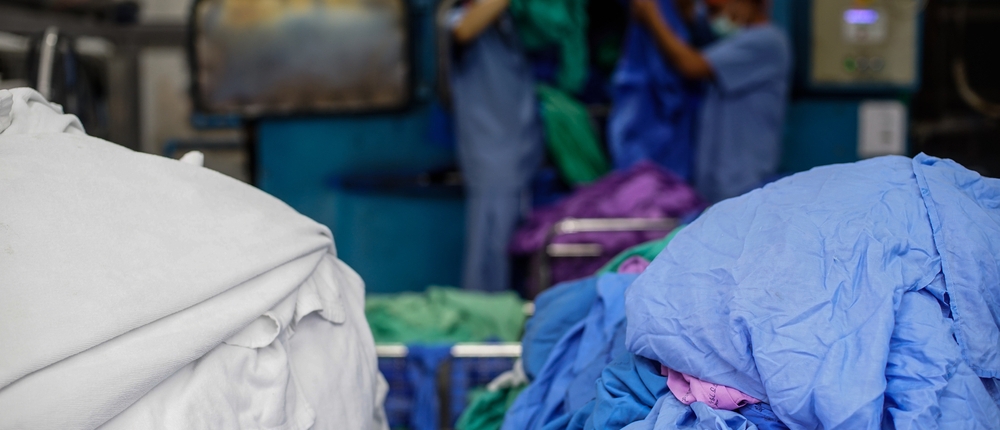 Outsourcing your linen needs is a risk in itself. You are, after all, handing over the controls to some of your most important inventory. But the biggest risk of all is if you're receiving unaccredited healthcare linen services.
Risks of Working with an Unaccredited Healthcare Linen Services
Unaccredited equates to risks. And risks are not something you'd want to take when the lives and well-being of your patients and employees are on the line.
What exactly are you risking with an unaccredited service provider?
Hygiene Concerns
Hygiene is one of the most critical aspects of medical linen care. It is also one of the most crucial reasons why you need to work with a credible, accredited service provider. Unaccredited healthcare linen services far too often fail to measure up on the expectations in this department. 
Without independent verification, claims of hygienic results remain just that: claims. Accreditations ensure that your potential service provider is perfectly and reliably capable of achieving the required hygienic standards.
Linen Loss Risks
Linen loss is the $840 million elephant in the room, as far as healthcare linen losses are concerned. The risks go exponentially higher in the hands of unaccredited and inexperienced service providers.
Unreliable Deliveries
Linen shortages can spell massive disasters in your operations. Not to mention, shortages can endanger your patients. Unaccredited service providers do not have the assurance of thorough inspections to confirm their reliability.
Compliance Issues
Accreditations, like that of the TRSA's Hygienically Clean certification, vet for a company's compliance with other industry standards. Unaccredited companies do not have any of that. You're going to have to trust their word that they regularly comply with industry requirements.
Where to Find Reliable Accredited Healthcare Linen Services in Your Area
There is really no debating it: unaccredited healthcare linen services are risky and not worth risking your patients' safety. The only question left to answer is the where and the how.
The good news is, the options come aplenty. There is always a healthcare linen service provider nearby. One Google search will render literally millions of results that will meet most of your requirements, including accreditations. Weeding out these options is the bigger, more difficult tool.
It should not be that difficult and it won't be with MEDtegrity having your back.
MEDtegrity is the country's largest network of the most dependable healthcare linen service professionals. We can provide you with quality referrals to help you get the service provider that suits your facility best.
We ensure that each member-facility passes the highest standards of integrity and dependability:
On-time delivery rating

Computer-controlled wash formulas

Independent operations

Excellence in product quality

Integrity and transparency in invoicing

Quality and diversity of healthcare linen and garment selections
Let Us Know How We Can Help You!
MEDtegrity is the most secure way to find the service partner that best suits you and your needs. And you get the results all with a single phone call and zero added hassle.
Fill out this form or give us a quick call at 888-893-3334 so we can talk about your needs and MEDtegrity options. We can even give you a FREE Custom Quote when you contact us!