Blankets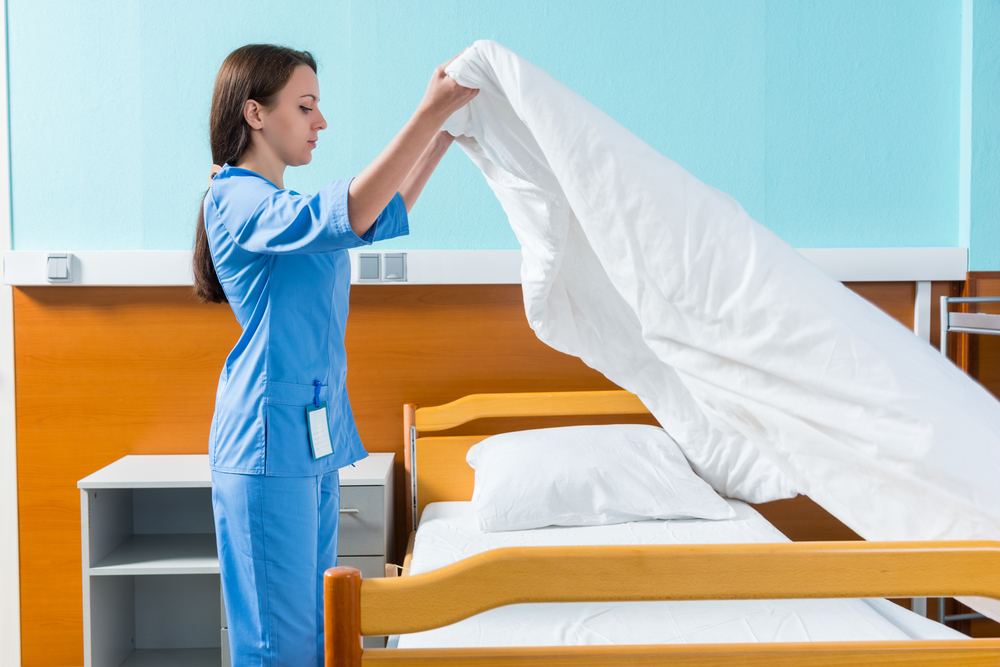 When you feel sick or tired at home, one of the first things you probably do is grab a blanket to bundle yourself up in. This is no different for patients in a medical setting. Make sure you are getting comfortable, quality blankets for your facility by getting your blankets through a medical bed linen service with MEDtegrity.
Blankets from MEDtegrity
Whether you're in need of ether, thermal, or baby blankets, at MEDtegrity we have it all. Every item in our supply is durable and long-lasting, and through a blanket rental program you can make sure your blankets maintain that quality that your medical facility needs. Each blanket is warm, soft, and comfortable, making them the perfect addition to your beds to help keep your patients relaxed and comfortable. Quality care is not just about healing your patients; it's also partially about hospitality – making sure your patients are comfortable and have as positive of an experience as they can.
For your medical bed linen needs, we offer:
We are the largest network of independent laundry facilities in the United States!
We have grown to our size not from cutting corners, but from putting time and energy into each and every one of our customers and maintaining our dedication to quality. In the medical industry, high-quality laundering isn't just something that you'd like to have – it's something that your facility needs!
That's why at MEDtegrity, we prioritize delivering back to you hygienically cleaned items and continually looking for ways to improve our laundry technologies. When you get your linens through MEDtegrity, you can focus more on your medical practice while we handle your linens for you, always delivering back the best quality product.
Contact us for a free quote and medical blanket analysis!
For products that will bring comfort, familiarity and quality care to your medical facility, contact us at MEDtegrity! We'll help you select the best medical linens for your linen supply. To reach out to us, simply fill out our online form or give us a call at 888-893-3334.