Company Blog
Big Linen Challenges of the Small Medical Practice
Posted by MEDtegrity on Tue, Jul 11, 2023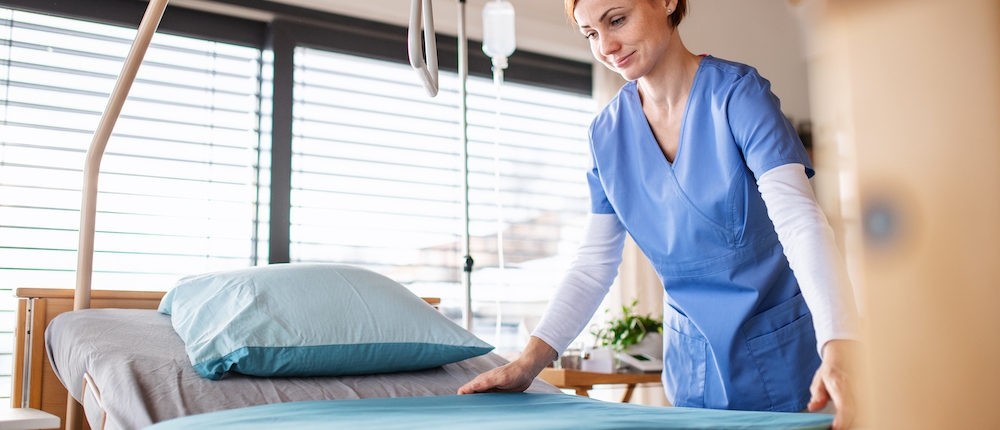 There are many differences between medical practices and one of the easiest to spot is their size. Smaller practices face many struggles that larger ones don't have to consider. In particular, they deal with big linen challenges that often aren't a problem to large practices.
Big Linen Challenges Are Sometimes Too Much to Handle Alone
Small practices have enough on their plate as it is. Linen should always be an afterthought, however, sometimes it takes up far more attention and resources than it should. Here are the most common big linen challenges of the small medical practice:
Finding Reliable Products for Competitive Rates
With lives on the line, it's important to find medical products that get the job done. However, this can be challenging to do at a reasonable price. The best medical products are usually very expensive and lowering the price generally lowers the reliability with it. The small medical practice may struggle to find products that are more asset than liability with a constrained budget.
Maintaining the Quality of Medical Products
After finding the right products, it's important to maintain them so they remain useful for long periods. This has the potential to be the most expensive aspect of linen management for small medical practices. Operating an on-premise laundry comes with many different expenses. This includes finding and maintaining laundry equipment and supplies, hiring staff, making space for the people and equipment, and more. All of these factors add up and are very difficult to manage for smaller practices.
Keeping Up with Inventory
On top of maintaining medical product quality, it's important to keep track of their inventory as well. This is a prospect that is difficult for even the largest medical practices. Linen loss is an issue that plagues the healthcare industry, costing up to $840 million per year. Sometimes, patients take home what they don't know doesn't belong to them. In other cases, employees take their scrubs home and lose them. It can even be as simple as poor sorting and laundry practices. Regardless, inventory management is a major challenge for medical practices big and small.
MEDtegrity Offers Solutions to the Big Linen Challenges of the Small Medical Practice
MEDtegrity is a nationwide provider of medical linen, uniforms, and environmental cleaning products. We have subsidiaries in every state that we have thoroughly vetted to ensure they provide the results your patients deserve. MEDtegrity providers offer:
The Best Bang for Your Buck

. Our clients receive medical products that they can rely on at competitive rates. We thoroughly test each of our products to ensure they meet the highest standards in the healthcare industry.

Accredited Commercial Laundry Service

. Our providers offer commercial laundry service for each of our clients' linens and uniforms. We only work with businesses that are

HLAC

and

Hygienically Clean

certified. This way, every medical product is always clean and ready to use for long lifespans.

Reliable Inventory Management

. Each route service representative takes a close inventory of our clients' stock upon every delivery. This, coupled with sophisticated tracking and sorting systems, ensure that our clients always have the items they need when they need them.
Sign Up with MEDtegrity Today!
Solve big linen challenges of the small medical practice today with help from a MEDtegrity provider! Call us at 1-888-893-3334 for more information on what we can do for you. You may also fill out this form for a free quote!