Flat Sheets, Contour Sheets, Draw Sheets, Pillowcases
Long-lasting and ultra-smooth, Medline's silky cotton and polyester blended Percale linens are known for their outstanding comfortand durability.
Long-wearing and wrinkle-resistant, these Percale permanent press sheets will give beds a clean, crisp look.
Our blended fabrics are heat set and intimately blended to minimize shrinkage.
Made from a 55% cotton / 45% polyester blend.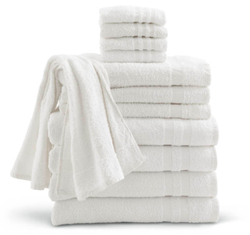 Bath Towels, Wash Cloths, Bath Mats
100% cotton terries provide excellent absorbency and performance while meeting your budget
Treated with hydrogen peroxide for a brighter white.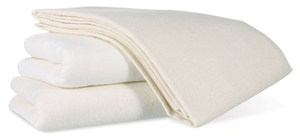 Ether blankets
Long lasting and economical, our Unbleached Bath Blankets are made from exceptional yarns and are napped on both sides for a soft flannel surface that will minimize pilling.
Ideal for a multitude of purposes – soft, warm, comfortable, and highly absorbent.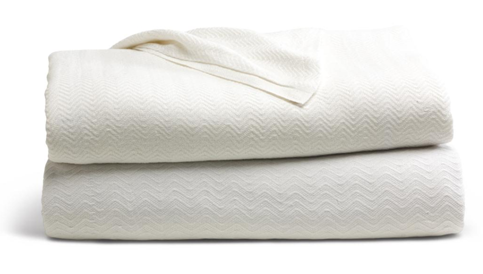 Thermal Blankets
The tight weave makes it "snag-less" meaning fewer replacements and greater warmth.
Better durability compared to traditional thermals saves you money over time.
White blanket is made of 55% cotton / 45% polyester
Measures 66″ x 90″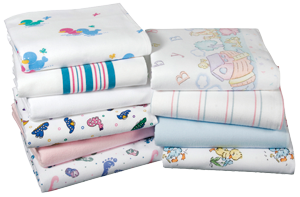 Baby Blankets
Babies will definitely cuddle into these all-cotton, flannelized blankets.
So soft, warm and fluffy, they work wonderfully as attractive crib or receiving blankets.
Choose from a variety of adorable nursery prints.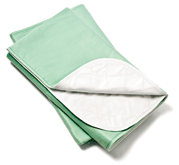 Underpad
(50% cotton/50% polyester twill)