Company Blog
Go with a Green Healthcare Linen and Uniform Service This Earth Day
Posted by MEDtegrity on Thu, Apr 21, 2022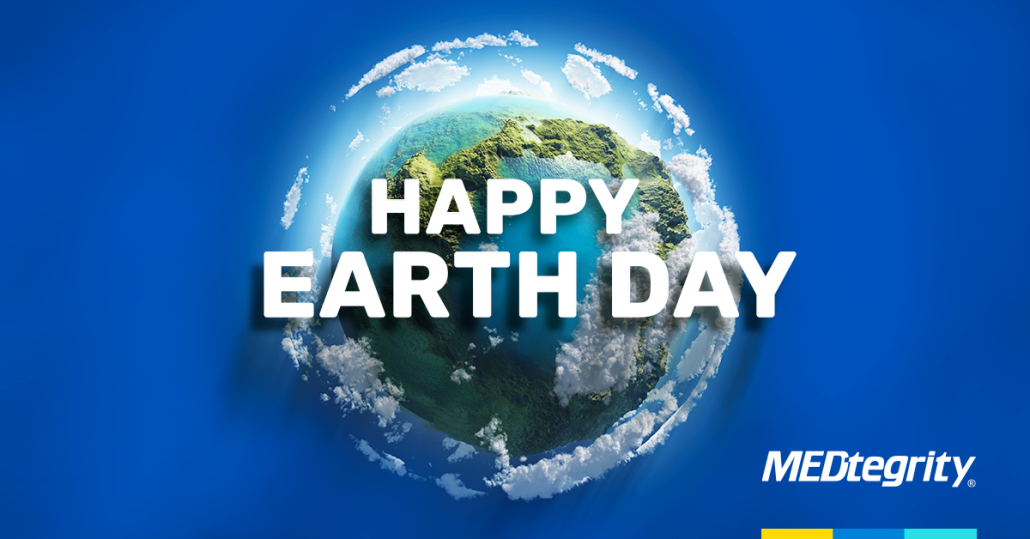 Earth Day is meant to celebrate and honor the world and its diverse environments, and to acknowledge how dependent we are on their wellbeing. There's an endless list of activities that can be done or charities that can be donated to take part, but those efforts don't have to stop at the day's end. For healthcare facilities, every day they receive and send out linen and uniforms can be a step towards a greener future with MEDtegrity. 
Our network of green healthcare linen and uniform service providers puts you in touch with local, family-owned businesses. These providers know and care about the communities they serve, ensuring minimal environmental impact and maximum results!
MEDtegrity Providers Commit to Eco-Friendly Service
Spanning the entire US, MEDtegrity is sure to know a provider or two near you that can supply reliable, clean healthcare linen and uniforms. We have vetted every business in our network to ensure their supply and maintenance practices meet the highest industry standards. This includes environmentally friendly practices that extend beyond Earth Day. Our network:
Conserves Resources
MEDtegrity providers keep a close eye on the "Big 3": water, electricity, and gas. Compared to most healthcare linen and uniform providers, we use significantly less water. A large portion of it is also reused to accomplish this while also lowering our electricity usage from heating water. We use the latest and greatest laundry technology that is far more efficient and reliable when it comes to both electricity use and cleanliness. Our delivery drivers also conserve gas by optimizing routes, monitoring idle time, and using more efficient air quality control methods.
Keeps the Environment Clean
Our network minimizes our ecological footprint and ensures that the communities we serve are always as clean as our laundry! Collectively, our network recycles several million pounds of plastic every year. We also use NPE environmentally friendly wash chemicals that are anti-pollutant.
Provides Reusable Products with Long Lifespans
A study by the American Journal of Infection Control (AJIC) showed that reusable medical gowns are safer than disposables, both for patients and the environment. They also provide greater water resistance, strength, and pilling resistance while retaining their quality even after industrial laundering. MEDtegrity providers follow this philosophy by offering reusable medical products beyond just gowns that achieve far better results than disposables!
What Green Healthcare Linen and Uniform Service Means for You
All of these benefits sound like they must come at a cost but that simply isn't true. Green healthcare linen and uniform service is good for the environment, for patients, and especially for medical practices. Here's what signing up with a MEDtegrity provider would look like:
More Reliable Inventory

. Reusable products are more easily able to withstand outside factors. This includes surge capacity situations commonly seen throughout the pandemic and overall supply chain disruptions that are becoming more and more common. This means more consistent stock and, with MEDtegrity's help, inventory management to never run out of the essentials!

More Consistent Bills

. The math is clear: fewer resources consumed and fewer products needing replacement means more savings. This allows our network to offer much more consistent, honest pricing and competitive rates than most providers.
Sign Up with a MEDtegrity Provider Today!
MEDtegrity's network of green healthcare linen and uniform service providers is at your disposal! Celebrate Earth Day every day by calling us at 1-888-893-3334 and getting in touch with a local service representative. Interested in learning more or a free quote? Click here!