Company Blog
How Healthcare Linen Service Prevents Linen Loss
Posted by MEDtegrity on Tue, Nov 22, 2022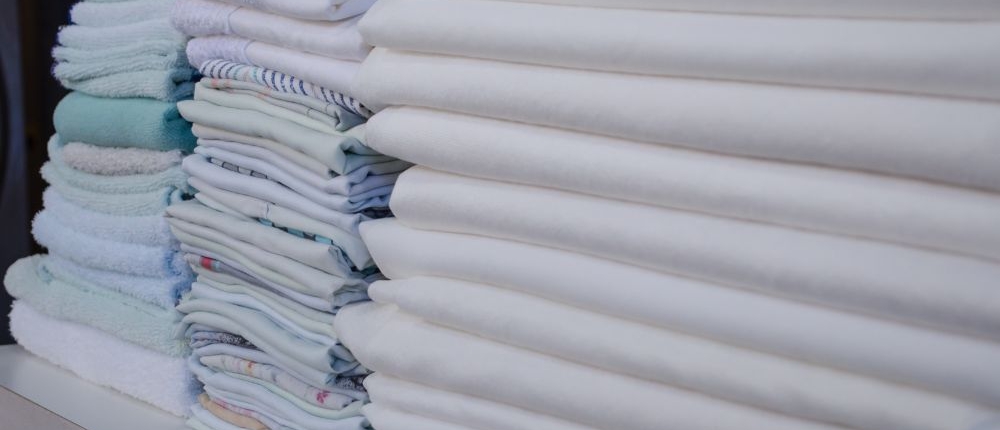 A steady stream of linens to meet the needs of customers or patients is essential to running a professional operation. Reliability is vital to all aspects of a medical practice's overall success. In the healthcare industry, having sufficient supplies when you need them takes an even deeper meaning. However, that is difficult to accomplish when linen loss, a $1 billion annual problem, plagues facilities across the US. MEDtegrity commits to connecting healthcare facilities with accredited linen providers that can help! With our help, healthcare linen service prevents linen loss!
Working with MEDtegrity's Netowork Means More Linen, Less Burden
Healthcare providers know how important a fast and efficient process is when bringing their best selves to work. The fewer obstacles that distract from the priority of patient care, the better the treatments and the safer the employees. MEDtegrity understands how small gestures have big impacts, which is why we extend our reach to collaborate with service providers nationwide and connect them with hospitals that need comprehensive linen services. 
Here's How Healthcare Linen Service Prevents Linen Loss
A healthcare linen service worth its salt incorporates advanced tracking systems, reusable products, high-quality materials, deliveries, and large-scale cleaning facilities. Unfortunately, in the fast-paced frenzy that is healthcare, it's easy to lose track of these factors that help ensure a steady supply to meet the needs of our health providers. 
Quality & Communication
Lack of supply can be caused by miscommunication during the replacement process. The best way to combat this issue is by providing high-quality garments that can keep up with the constant changing of hands. MEDtegrity joins forces with companies that prioritize both! Coupling quality while establishing easy communication cuts through the outside noise and distractions that lead to those lapses in supply.
Reusability
Hospitals can get messy and linen loss is inevitable. However, we make sure you get the most out of your linens before it's time to bring them out to pasture. Whether a patient's bedsheet or a cleaning towel, healthcare linen needs to stand the test of time. Easily washable fabric mitigates loss and reduces the headache of trying to restock linens. Each company MEDtegrity works with uses industrial cleaning services to clean in bulk quickly while honoring the strict sanitary standards in healthcare.
Inventory Management
When the damage is too great, an efficient system for timely and orderly restocking procedures is paramount. Companies in the MEDtegrity network are equipped with state-of-the-art industrial facilities to meet the most challenging supply requests. The MEDtegrity network of linen providers proves their understanding of the phrase, "time is of the essence," with fast and reliable deliveries. Everyone in our network uses specialized routes during the delivery process. This promotes efficiency by minimizing the time it takes to get to you with high-grade, reusable, durable linens to last you through the seasons. 
How MEDtegrity Works for You
MEDtegrity stays flexible to accommodate any request. In addition to reliable service, on-time deliveries, and quality products, we meet any unique delivery schedule. We track inventory levels and usage so your healthcare facility never suffers a gap in service. Monthly usage reports aid in a better understanding of where your resources are being spent and how they can be improved.   
MEDtegrity's Network Of Linen Service Providers Relieve the Worries of Linen Loss
We only partner with the best. Take the worry out of finding the right fit when you trust the MEDtegrity network! Call us today at 888-893-3334 to sign up for service and see for yourself how healthcare linen service prevents linen loss. Additionally, you may also reach out online for a free quote!