Company Blog
Is Your Medical Facility's PPE as Effective as Possible?
Posted by MEDtegrity on Sun, Apr 04, 2021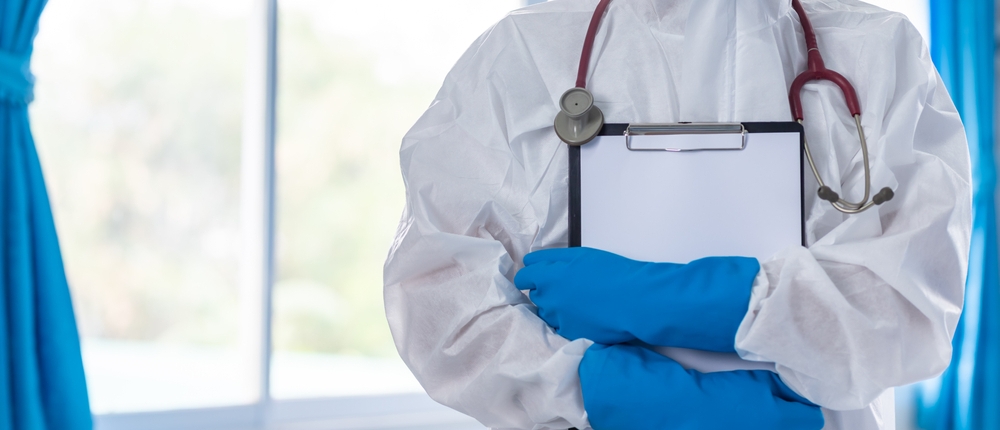 PPE for medical professionals is vitally important to protect employees and patients in any healthcare facility. Now more than ever, wearer protection takes prime importance in everyday healthcare facility operations.
PPE plays a widespread role in every area of healthcare. Its use is no longer limited to healthcare professionals running surgical wards and critical care units. With the demand for PPE getting higher, these garments are under more scrutiny. 
It begs the question: are your medical facility's PPE as effective as possible?
Qualities to Consider for Medical PPE
What should you look for in your healthcare PPE? You'll be surprised to learn that it goes beyond good protection.
Wearer Comfort
There are many comforts wearers have to forego for the sake of protection. But having to wear PPE should not equate to hours of unbearable discomfort. That can affect your employees' performance and mood. It can also spell bad news for your patients and the kind of care they receive. Uncomfortable PPE is also less likely to be worn properly, and this can impact its effectiveness in protecting your employees and your patients. Good quality PPE should promote ease of movement and proper wearer ventilation. PPE should also have good, adjustable enclosures that ensure proper fit, no matter who's wearing them.
Protection
The protectiveness of PPE depends mainly on its materials. The right materials should have good fluid-resistance capacities. PPE should also offer full-length coverage of the neck, arms, and torso.
Durability
Good PPEs are highly durable PPEs. Any breach in the material can mean a life-or-death risk, both for the wearer and your patients. Your PPE should not tear, rip, or fall apart at the slightest provocation. It should be able to withstand extensive use. With issues of medical PPE shortage still a very real threat, your garments should remain durable even with repeated use.
Securing Your PPE Supply
PPE shortage is, inarguably, a worse issue than having low-quality PPEs. It equates to no protection which is just as bad, if not worse, than poor protection. As we've seen in recent events, PPE shortages proved to be fatal.
How do you make sure that your facility has constant and easy access to high-quality, safe medical PPE? The answer is simple: find a trusted healthcare linen service expert.
Whether you're in the market for disposable or reusable PPE, a medical linen service is the only way to go! What exactly can you expect from a top-notch medical linen service provider?
Dependable Deliveries
PPE flies in and out of storage faster than any inventory can handle. A dependable medical linen service expert with a massive inventory helps you meet your demands, no matter how heavy they get.
Ease of Inventory Management
Keeping up with linen inventory is harder these days. A medical linen service expert gives you the best support for tracking your PPE supply and usage. They can help you anticipate your needs and make sure everything has a straightforward paper trail.
Professional Linen Care
Reusable PPE has been the game-changing solution to the increased demands of the past year. Its maintenance, however, has been a great point of contention. Not all laundry facilities – both on-premise and outsourced – have the skill and technology to meet reusable PPE cleaning needs. You'll need a service provider that can raise your infection control protocols. Your provider needs to have the right accreditations that back up their claims of integrity and capacity – like a Hygienically Clean badge.
MEDtegrity Has You Covered
Trust only the authority in healthcare linen solutions: MEDtegrity! MEDtegrity's track record for safe, hygienic, dependable healthcare linen providers is your best assurance for top-notch PPE. Call us today at (888) 893-3334 or fill out this form to request a free quote.