Company Blog
Medical Scrub Service Protects Employees
Posted by MEDtegrity on Thu, Feb 18, 2021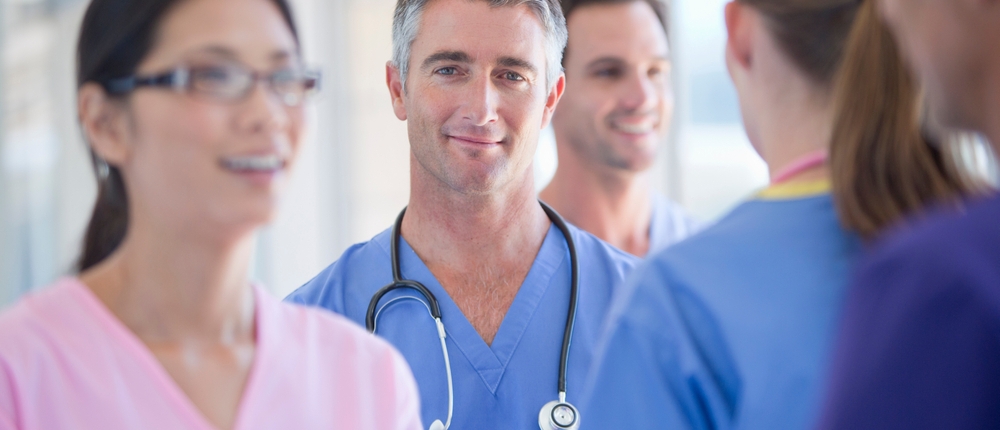 A professional medical scrub service might be the solution your medical facility is looking for. The medical profession is one of the most perilous, demanding professions in the world. Not only are the stakes really high but they also put employees in some of the most challenging situations.
From protecting them from cross-contamination to keeping them comfortably dressed throughout the duration of their workday, the right scrub service protects employees.
High-Quality Medical Scrub Service for The Best Protection Every Shift
The right quality of scrubs makes a world of difference in the comfort and protection of your hardworking medical professionals. Better scrubs, for one, require finer, more durable materials. They do not rip or disintegrate over the slightest reason. They don't soak up as easily as the mediocre fabrics many retail scrubs come in, thus providing adequate protection for your wearers against bodily fluids.
Better quality scrubs also provide more comfort for their wearers. They provide ease of movement, are breathable, and comfortable even through long procedures.
Cleaned for Your Peace of Mind and Protection
A medical scrub service from a reputable, Hygienically Clean certified and HLAC accredited facility is your best assurance against textile cross-contamination. Signing up to scrub service means eliminating the need for your employees to take care of their own scrubs.
This means the scrubs that end up being used inside the facility have not been previously exposed to anything or anyone immediately after post-handling. The clean scrubs go straight to packaging and safe storage, not in someone's closet, not sitting through traffic, or in some restaurant. In the same way, professional medical apparel service ensures soiled scrubs are properly secured after use.  This way, possibly contaminated scrubs don't end up walking around at the supermarket or the fast-food restaurant next door.
Additionally, there's also the issue with storage and packaging. Professional medical apparel services use laundry methods that are suitable to and adequately address the hygiene and safety requirements of medical professionals.
Supply Stability to Fight Shortages
A medical scrub service makes sure that your employees will always have access to clean scrubs for their shifts. Shortages of scrubs are not only an inventory nightmare. It leaves your employees vulnerable to the dangers of the job.
Compared to having them wash their scrubs at home or working on the limited items you have in your inventory, a medical scrub service keeps you several steps ahead. When a regular shift involves anticipating unpredictable surges in patient volume, a medical scrub service gives you flexibility. You do not have to worry about nurses and doctors working through multiple emergency surgeries in dirty scrubs; your medical scrub supply has you backed up with several scrub sets for each medical professional.
The supply stability and the convenience that comes with a professional medical service not only benefits its wearers. It also takes away the heavy burden from your in-house maintenance facility. You do not need to worry about having to suddenly increase laundry frequency to keep up with busier days and risk quality in the name of quantity.  
MEDtegrity Has the Medical Scrub Service You're Looking for
Get in touch with a reputable medical scrub service provider today via MEDtegrity! Call us at (888) 893-3334 or contact us here to get started or speak with a consultant!