Company Blog
Benefits of Medical Scrubs
Posted by MEDtegrity on Tue, Oct 22, 2019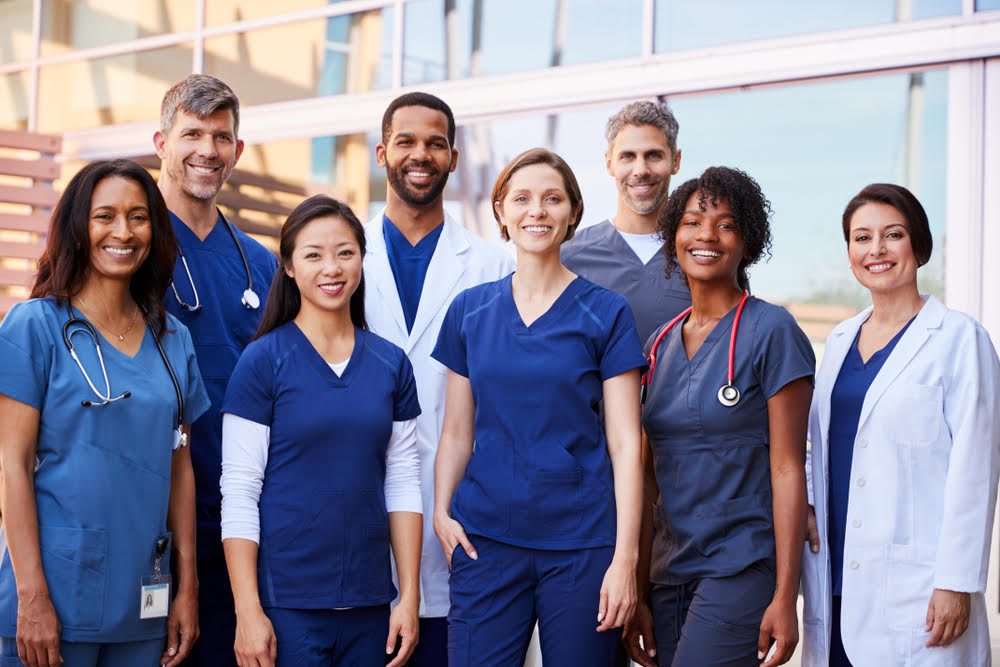 Scrubs are a common uniform for a variety of medical facilities, but are they always necessary? If scrubs are optional in your workplace, consider bringing them in full time.
Scrubs are designed specifically for the medical field, and there are many benefits to wearing scrubs over other clothing. From professionalism to functionality, scrubs are here to stay.
Here's why:
Professional Appearance
Without the standardization of scrubs for all branches of medicine, the medical profession would be hard to dress for. Medical staff should not only look sharp and clean, but they also need to project an aura of knowledge and confidence. The right scrubs do just that.
Patient Confidence
There's nothing harder to treat than a patient who doesn't trust what you're doing. If they're not going to listen to your advice, there's little point in them even coming in. Yet, that's what happens when a doctor or attendant cannot convince a patient that they've got answers to their issues.

People associate scrubs with medical professionals. Therefore, the right pair of scrubs give your patients confidence in your ability to treat them.
Identity / Identifier
Young doctors, nurses, surgeons, assistants or those just starting out in the field, might feel like an imposter surrounded by more experienced individuals. One sure way to make they feel like they can contribute and get their head in the game is to have them look the part.

This is similarly true for patients who see a fresh face on their doctor and immediately worry about the quality of their care. While you can't manufacture the mature look of thirty years on the job, you can put that fresh face above clean and trim scrubs. Professional presentation will open the door to cooperation.
Protection
Though scrubs don't qualify as personal protective clothing, they are water and stain resistant, making them less likely to absorb and hold contaminants. While you still need to get them professionally laundered on a regular basis, scrubs hold up well in between washes.

Scrubs also protect your employees' clothing. By giving them something built for use in the presence of biological contaminants, you're providing a layer of confidence. If employees aren't worried about messing up their own clothes, they can better focus on the tasks at hand.
Function
In any medical setting, you need notetaking supplies, observation equipment, and hands-free methods of transportation. Generally adorned with pockets on the shirt and pants, scrubs provide options for your object-carrying needs.
Breathability
One of the markedly common traits of scrubs are their superior level of comfort. If you're on your feet all day dealing with the stressors of the medical industry, the last thing you want is an uncomfortable uniform. Properly-fitted scrubs are miracles of workplace comfort.
Flexibility
Scrubs are flexible and move fluidly with the person wearing them. No matter what difficult task you face, you can rest assured that your uniform won't get in the way or inhibit your movement. Solid, medical-grade stitching ensure no seam busting and minimal fraying.
Finding the Right Scrubs is Simple with Medtegrity
Medtegrity Healthcare Linen & Uniform Services is here with your office, hospital, or clinic's scrub solutions. Don't just go with any provider for this invaluable resource. Go with the TRSA Certified Hygienically Clean, HLAC accredited source for medical linen and uniforms. Call us today at 888-893-3334 or contact us for a free custom quote!