Company Blog
Do You Trust Your Current Medical Linen and Uniform Service? 
Posted by MEDtegrity on Tue, Nov 09, 2021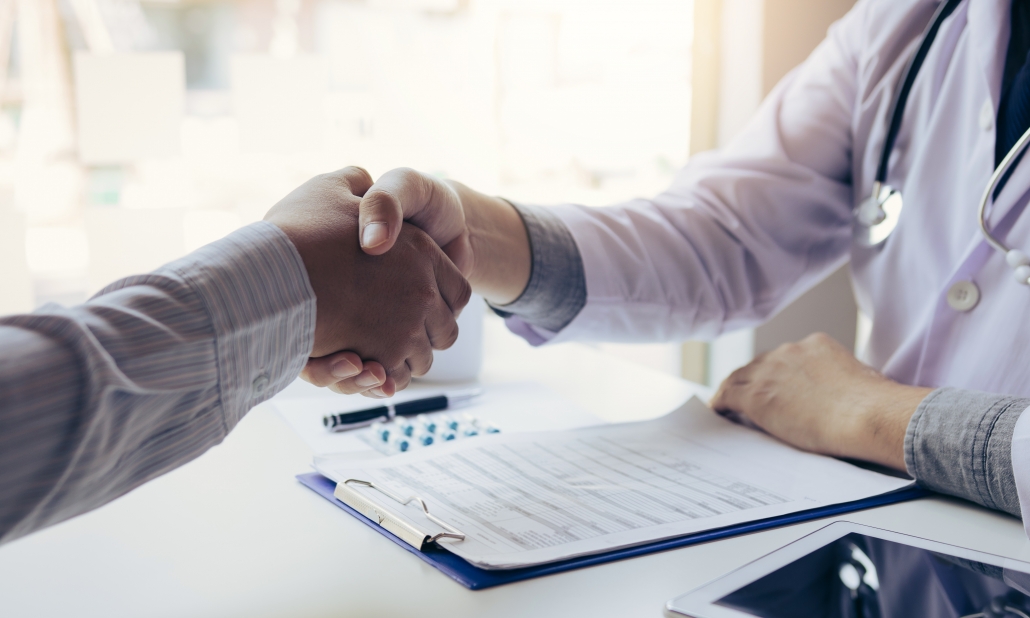 With so much at stake, it's important to have the right partner to deliver your needs. You need to know that you're entrusting your most crucial needs in the hands of a company that is worth your time and money. It comes down to this: do you trust your current medical linen and uniform service provider?
What Trustworthy Medical Linen Companies Provide:
Here's a quick checklist of what to look for in a medical linen and uniform service provider:
Dependability
There are many areas of service that measure a service provider's dependability. Primary among these is the timeliness of deliveries. Linen shortages and backups have detrimental effects on your operations. That is why you need your service provider to be on-time with pickups and deliveries of your linens and uniforms. Dependability also means that they can accommodate the volume of items that you need, even through fluctuations and high seasonal demands.
Expertise and Specialization
Healthcare linen and uniform care is a specialized service. It can't just come from your run-of-the-mill laundry facility. There are rules and regulations that govern the care and handling of critical items, especially contaminated linens and uniforms. A trustworthy healthcare linen and uniform service provider is one that specializes specifically in that.
Product Quality and Hygiene
Perhaps the most important metric of a service provider's dependability is the quality and cleanliness of their products. They are important in your patients' overall comfort and satisfaction. Not to mention, medical linens and garments play a crucial role in upholding your facility's infection control efforts.
Finding the Medical Linen and Uniform Service Provider You Can Fully Trust with MEDtegrity
It's a wide world out there as far as medical linen and uniform service providers go. Don't let the magnitude of your need intimidate you. Let MEDtegrity help you sort through your options! We provide:
The country's largest network of independently-owned healthcare laundry service providers.

MEDtegrity offers you access to some of the country's best independent healthcare laundry service companies. It doesn't matter where you are in the country, or how big or small the size of your facility is. If you're in the market for the most reliable independently-owned service provider, you'll always find the right one for you at MEDtegrity!

A

dependable company verification process.

MEDtegrity screens each of our potential partners using a set of stringent quality control standards. We prioritize dependability and integrity in our screening standards. Every company in our network is,

compliant with regulations

, and qualified to deliver safe healthcare laundry results. We also make sure that they have a proven track record for on-time deliveries, billing transparency, and quality product selections.

A matching process that works for you and around your needs.

MEDtegrity is not just about giving you random referrals. We take extra pride in understanding your facility's most unique needs. Every MEDtegrity transaction starts with an in-depth consultation. Our findings inform our referral and matching decisions. We also develop recommendations and proposals tailored around your facility to give you real, helpful solutions.
Contact MEDtegrity Today!
MEDtegrity helps you find the best medical linen and uniform service provider for your facility. Talk to us today and let us know what your business needs! Call us at 888-893-3334 or send us your details here. We'll get back to you ASAP!